Services ProvenGain offers in Orinda, California include: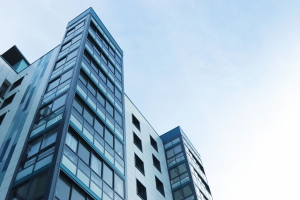 It is easy for entrepreneurs to put off critical tasks. 1:1 business coaching will add the discipline we need to complete our goals. If you don't get things done you will at least know why. Sometimes entrepreneurs have awesome, 'half baked' ideas of what could work. Sometimes we just run out of ideas. Having a professional business coach to bounce ideas off of will give you the refinement you need to crystalize your best option. You may need help understanding venture capital and angel investor options. Your business coach's network and knowledge can help you out here too. Your business coach will be looking at your business from the outside with the hundreds of companies to compare to and the knowledge of what to look for to make your success inevitable.
It is critical for every organization to create a road map for your goals over the next 90 days. These goals should be well documented and follow the SMART formula. SMART stands for Specific, Measureable, Achievable, Results Oriented, and with a Timeframe. Many entrepreneurs have started out in business by writing a business plan but a 90 day plan is very different. Business plans are great and necessary when we are working to obtain funding be it from banks, venture capital, private equity or angel investors. 90 day plans are much more operational. What exactly are our large strategies in the areas of marketing, sales, operations, systems and even our personal lives? What are our sub-strategies, and then WHAT ARE WE GOING TO DO, EXACTLY to make sure these plans come true? 90 day planning is a foundation element for your business.
Mastermind Master Class Training
In the Mastermind Master Class Training, the members will hold each other accountable to reaching their goals. When you are around your peers (driven business people) you will become more energized than you thought possible. Even if you are just starting out in business a quality group of peers can make all the difference. Whether you share ideas about growing your business, becoming more profitable or strategies your business needs for an exceptional business exit the possibilities will expand exponentially. You will identify your strengths and weaknesses, discuss with others theirs and accelerate your path to success. This is a forum to enhance support, advice, experience and celebration. Don't forget that sometimes our best lessons come from understanding our failures too!!
How do you become a better business competitor? What makes you tough to compete with in your industry? Do you know your weakness? The Value Builder Program benchmarks your company against others in your field. The Value Builder Program looks at the Eight (8) Key Drivers that an acquirers care about and outlines opportunities to become the best you can be. In the 28 page report you will also get your Estimate of Value for your business. This quality analysis is based on the study of tens of thousands of businesses. This will help you craft a business that will be attractive to suitors whether you are ready to exit your business now or in years to come.
We will all leave out businesses someday, one way or another. Would you rather be pushed out of your business or pulled out of your business? Most owners are actually pushed out of their business. This push is due to a need or desire to retire or even a health scare. The happiest exits however are when we have an equal or greater number of pull factors. These could be other business opportunities, bucket list items that need attention or any strong vision about what you want to do in the future. Better plans for your ideal life. The PREScore assessment is a tool to help you evaluate your Personal Readiness to Exit your business. You Future Vision is just one of the four factors analyzed. Find out how you stack up.
Have you earned, saved or invested enough to fund your best future life? If you are like many business owners you have invested tons of energy in your business. When will this investment payoff. You may feel that selling your business is far off. However, if exiting your business would fund your lifestyle it may be worth considering sooner rather than later. The Freedom Score assessment will help you determine whether you are there or not and what you need to hit your target. Can you truly be free? As an entrepreneur you have traded security for the chance at the golden ring. Let us help you gain the knowledge and increase your chances.

Serving Alamo, Concord, Danville, Lafayette, Martinez, Moraga, Orinda, Pleasant Hill, Pleasanton, San Francisco, San Ramon, and Walnut Creek.