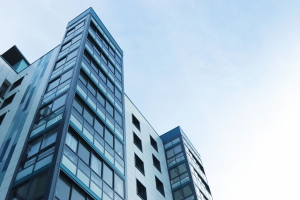 Services ProvenGain offers in Lafayette, California include:
One aspect of 1:1 business coaching is adds a sense of accountability. Accountability for both you and your team. Part of accountability is defining expectations and rules. CEOs and business owners (like most entrepreneurs) don't really like rules very much. But, without a few rules your team might just start making things up. We also know that humans desire towards rewards and shy away from consequences. A business coach will help you know what works for you and your team and apply the right amount of encouragement. By doing what you say you will and your business coach's commitment to that success, your company go from where you are to where you want to be, faster and more efficiently.
What can you expect to get out of a 90 Day Planning group event? More and better results is a likely outcome. As the old saying goes, if you are not happy with the results you are getting you need to do different things or do things differently. This is where planning comes in. Here are a few of the outcomes that you get from a planning day event:
Mastermind Master Class Training
When our mastermind master class training meets we give each other advice and support. There are a few differences between a mastermind process and a mentoring process. Typically, we have 5 to 15 members all working together rather than a one on one meeting. Everyone in a mastermind group receives and delivers solutions to the issues that arise. Whereas, in a mentorship or business coaching environment you are typically helped to discover for yourself with or choosing between several scenarios that have been known to be effective. The group workshops usually involve discussing personal/business issues, brainstorming solutions, and educational presentations. This is a confidential time to speak the truth from actual experiences and expect to hear the truth in return.
The Value Builder Program starts with Your Value Builder Assessment. This is a detailed analysis of your company across the eight drivers of business value. We calculate your businesses performance on each driver and create for you the Value Builder Score Report. This report shows you the opportunities for you to improve your score. In addition, each report will include an Estimate of Value for your company. We have found, after analyzing 50,000 plus companies, that companies that score of over 80 out of 100 receive more offers and the offers are 71% higher than the average company. The report also will show you how you stack up against other peers of your in your industry. You will learn how to increase the 'sellability' of you business whether that sounds good now or 20 years from now.
Your PREScore assessment looks at your Personal Readiness to Exit your business. The 4 items of concern are your future vision, structuring flexibility, personal detachment and team involvement.
Future Vision – Why do you want to exit your business?
Structuring Flexibility – What are your acceptable exit scenarios?
Personal Detachment – What does your life look like outside of your business?
Team Involvment – What will become of your employees with the new owners?
Understanding these factors will help you enjoy life after you have sold your business. We can help you leave your business with no regrets.
How do you become free from your business? To become truly free you must have a certain level of independence. You may want to create a pool of cash, invested wisely, generating income passively to fund the lifestyle you desire. Selling your business may be far in the future but wouldn't be nice to know what your end goal may be? If you were able to fund your ideal life and selling your business would give you financial resources to do whatever you want whenever you want, maybe it is worth another look. Take 10 minutes and get your Freedom Score. You may be surprised in what you find out.
Getting a score of 80% or more will get you more offers and better offers whenever you decide to sell your business. In fact 71% better. For most entrepreneurs, that means nearly doubling the asset value of your business. Wow! Wouldn't it be awesome to do that? The eight drivers of business value will help us pinpoint what needs to be done to do just that. You have invested blood sweat and tears into your business and now it is time to pay off. And it can probably pay off faster than your other investments. Look at you stock portfolio, your home value, and other investments. Can they increase by 71% in just a couple of years? It may take the decades to accomplish what your business can accomplish for you. Let's find out which driver is pulling down you company value and take corrective action today.

Serving Alamo, Concord, Danville, Lafayette, Martinez, Moraga, Orinda, Pleasant Hill, Pleasanton, San Francisco, San Ramon, and Walnut Creek.