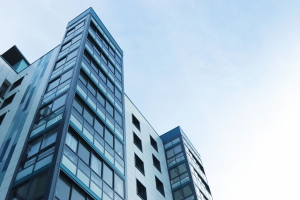 Orinda is a city in Contra Costa County, California. To the west is Oakland (through the Caldecott Tunnel), to the south is Moraga, and to the east is Lafayette, Walnut Creek and Pleasant Hill. Orinda was formed within four Mexican land grants. In the early days, the area was known for ranching and summer cabins. The Morage Adobe was built in 1841 and is the oldest building in the San Francisco East Bay.
The first Orinda post office opened in 1888. Orinda was a stop along the way for the failed California and Nevada Railroad. This location of the Bryant Station is now the Orinda Crossroads. Orinda's popularity grew as a year round residence in 1937 after the Caldecott Tunnel was built and gave access to Oakland. This is the location along Highway 24 and joins Walnut Creek in Contra Costa County to Oakland in Alameda County. Orinda was incorporated on July 1st 1985.
Orinda has a warm Mediterranean climate with rainy winter and dry summers. Sporting lots of hills, Orinda has many microclimates with many temperature changes. Summer can have fog coming in over the Oakland Hills keeping the neighborhoods cool in the evenings even on some of the hottest days inland. Often making Orinda's temperatures cooler than Walnut Creek and warmer than Oakland. Orinda may see a dusting of snow up on Mt. Diablo from time to time.
According to the 2010 census, Orinda has a population of about 18,000. The ethnicity of Orinda is 82% White, 11% Asian and 5% Hispanic with the balance being of other races. 99.8% of the population live in households. 36% of these had children under 18 and 11% had someone living alone over 65 years of age. The average household size was 2.69 and average family size is about 3.

Learn about our services in Orinda by checking out Orinda business coaching.