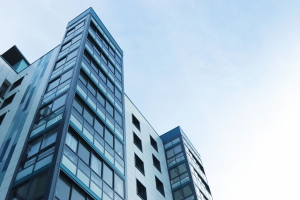 Pleasanton is located in the San Francisco East Bay. Pleasanton was ranked the wealthiest mid-sized city in the US in 2005 and 2007. The population is about 80,000. Pleasanton is in Alameda County and is flanked by Livermore and Tracy to the east, Dublin, San Ramon, Danville, Alamo and Walnut Creek to the north and Castro Valley and Hayward to the West. Silicon Valley and San Jose are further to the south.
Pleasanton big economic boom started in the early 80s with the development of several large business parks such as Hacienda Business Park. These campus clusters of low to medium rise buildings host many of the larger employers. Some of the largest employers are Safeway, Workday, Roche Molecular Diagnostics, Kaiser Permanente, Oracle and Macy's. Pleasanton is the home of the Alameda County Fairgrounds. The Alameda County Fair happens the last week of June and the first week of July.
A Spanish soldier, Pedro Fages, first spotted the Amador-Livermore Valley in 1772. He was looking for a new site for a mission. The first settlement was founded by Jose Amador when he arrived around 1826. Spanish families were given huge tracts of land once the California Mission System was abandoned. Pleasanton was established in 1851 by John Kottinger and is named after the Civil War general, Alfred Pleasonton. Its first name was Alisal named after one of the first homesteads built in 1844.
The city is about 24 square miles. On the east side near the Livermore boarder is Shadow Cliffs Regional Park. At the park you can swim, fish and boat. The First Transcontinental Railroad route lies near Pleasanton. Pleasanton has a Mediterranean climate with hot, dry summers and mild cool winters. Pleasanton is 67% White, 23% Asian and 10% Hispanic. The other races make up the balance. 99.4% of the population live in households. 43% have children under 18 at home. The average family size is 3.2.
Learn about our services in Pleasanton by checking out Pleasanton business coaching.