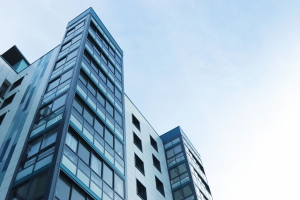 San Francisco is just 50 square miles, about 7 miles by 7 miles. San Francisco is located in northern California. Alameda and Contra Costa Counties are just across the San Francisco Bay and directly to the east. Marin County is across the Golden Gate Bridge to the north. Less than one million people live in the city proper. San Francisco has many well-known features to attract all types: the Golden Gate Bridge, the piers and waterfront, cable cars, and great architecture (residential and commercial). You have Michelin starred restaurants, opera, ballet, theater and nearby hikes and other outdoor activities. Everything the adventure seeker could ask for. San Francisco is a 'must see' destination for world travelers.
San Francisco does have a few drawbacks. For instance, the weather. Mark Twain said, "The coldest winter I ever spent was a summer in San Francisco". That is why almost everyone that visits San Francisco must buy an iconic San Francisco sweat shirt. I bet all your friends have one… And they can be purchased everywhere. But I digress…
So, if you have a chance to get outside the local views are spectacular. You can walk or bike over the Golden Gate Bridge to the Marin Headlands (another great hike). Spend time at the San Francisco Palace of Fine Arts, Japanese Tea Gardens or the Presidio. Fisherman's Wharf is beautiful as you look out on Alcatraz Island. You will find great seafood restaurants and other attractions. You can even catch a ferry or tour boat and see the sites from the San Francisco Bay. If you make it to the beach at the right time of year you may even see whales play off shore. If shopping more your thing then there is plenty to choose from: Union Square and Ghirardelli Square to name a couple.
San Francisco was founded on June 29th 1776 by Spanish colonists founded the Presidio. San Francisco started growing rapidly during the California Gold Rush that started in 1849. That is where we got the name football team name the 49ers. The 1906 earthquake and subsequent fires destroyed most of the city. Today, San Francisco is the 17th biggest city in the US and 4th biggest city in the State of California.
Learn about our services San Francisco by checking out San Francisco business coaching.